This is a remake of
my most favourited it had 215 faves,
I remade this for jack-skelington-club's(
[link]
) contest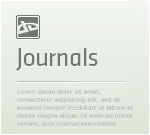 A contest it is!!Okay on the last blog entry I asked you all what you would like to see, and about
99% of you said contest so lets's do it!! XD

:star::star::star::star::star::star::star::star::star::star::star::star::star:

There is not going to be much to this, just going to list a few rules.

Rules

:bulletblack: It has to be Jack Skellington related (duh XD)
:bulletblack: You are welcome to have OC's
:bulletblack: You must send me (aka :devleesonlyluver:) a note with your submission
and I will say whether or not it is appropriate for the contest and if I say yes please submit
your pic to the contest folder that I will make shortly.
:bulletblack: No dissin
I DO NOT OWN JACK SKELLINGTON AND LORD DEATH!!
edit 1
Woow!! 70 faves in 12 hours!